› Place of departure :
Farm of the donkeys of monédiès
› Type of hike:
familiale
› Level :
facile
Ideal companion for children, the donkey will bring a playful note to your walk. This easy hike is particularly appreciated by families.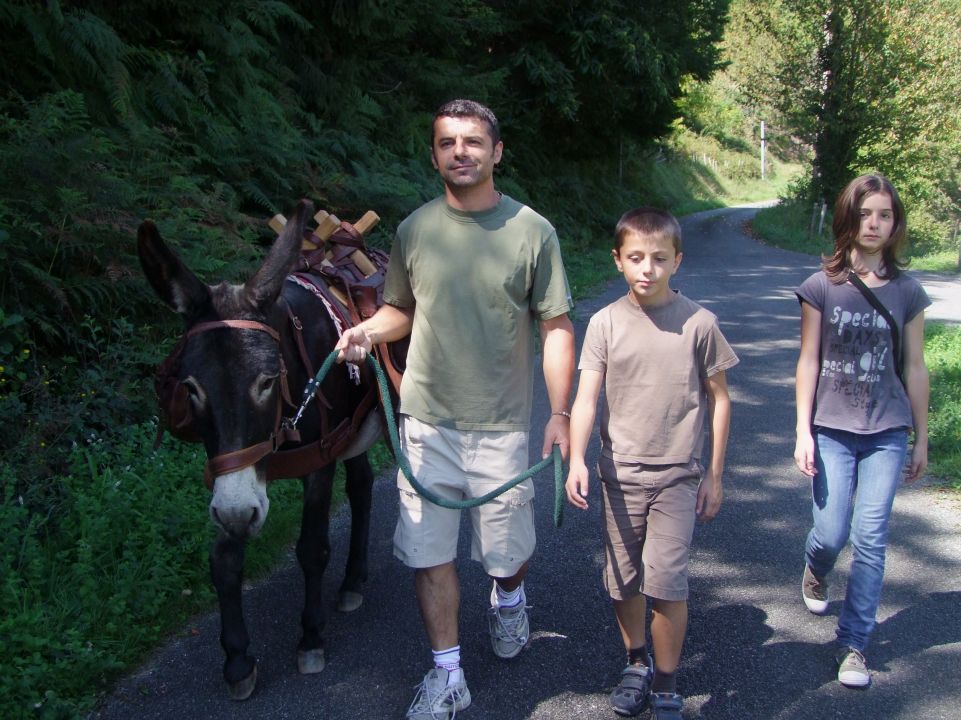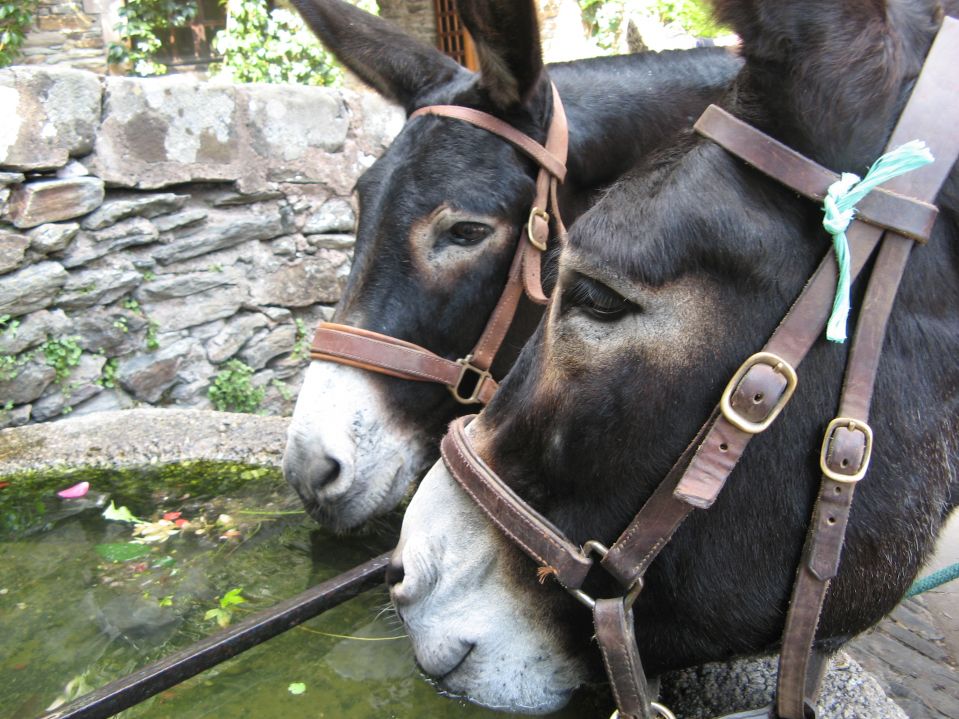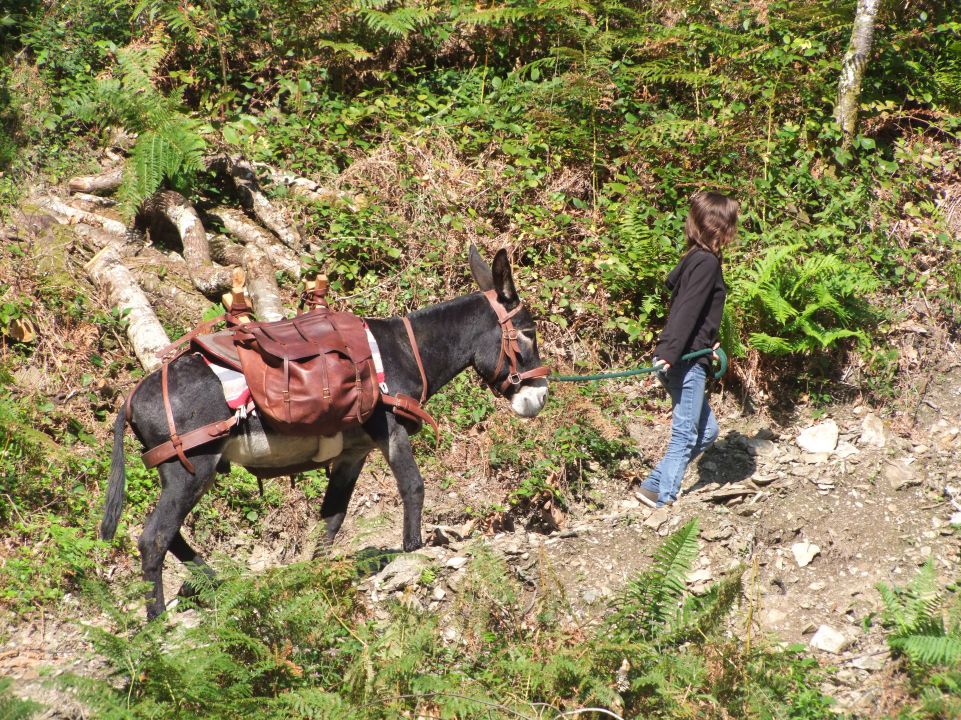 AnesdeMonedies-2011-RC-4-
In the program
DAY 1 - 12 km
Les Bréfinies ⤍ Grand Vabre
A first day characterized by the scrolling of vast pastures, undulating panoramas, shaded undergrowth, and the passage towards midday by the pre-Roman chapel of Monédiès, 1200 years old, which will offer you the ideal site to restore yourself at the edge of the river. A journey through time and history that will take you to Grand-Vabre for your first stop. This picturesque village is located at the confluence of the rivers Dourdou and Lot and at the border of three departments, Aveyron, Lot and Cantal.

Why this stage in Grand-Vabre?

The legend and chronicles concerning Dadon, the hermit at the origin of the monastery of Conques, mention a retreat in this place of calm and solitude where he founded Grand-Vabre. This event in the history of the village dates back to the 8th century, when Dadon withdrew from community life for a life of meditation.
DAY 2 - 12 km
Grand Vabre ⤍ Conques
Arrival at Conques. You will discover the Abbey of Conques and its tympanum full of history, the small stone streets and our typical half-timbered houses... A real immersion in the medieval atmosphere of this village classified among the most beautiful villages of France.
DAY 3 - 10.5 km
Conques ⤍ Les Bréfinies
Back to Les Bréfinies.
Your steps will lead you to the Chapelle Ste Foy de Conques where you can ring the bells and hope to hear the answer of the bells of the Abbey. You will then pass by the farms of Aujols and Lissoulière to join the plateau via the Chemin de St Jacques that you will follow to Bréfinies.
To see in Conques : the basilica and its cloister, the half-timbered facades, the abbey church, the famous stained glass windows of Pierre Soulage...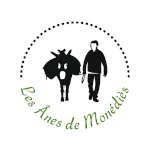 To obtain a quote corresponding to your wishes, please complete the online form. If you need any information, do not hesitate to contact us by phone.

Terms of Sales
Learn more about our accommodations